Kids Club
Little Diamonds Kids Club at the Diamond Coast Hotel offers our younger guests the chance to get away from boring mum and dad and have some fun.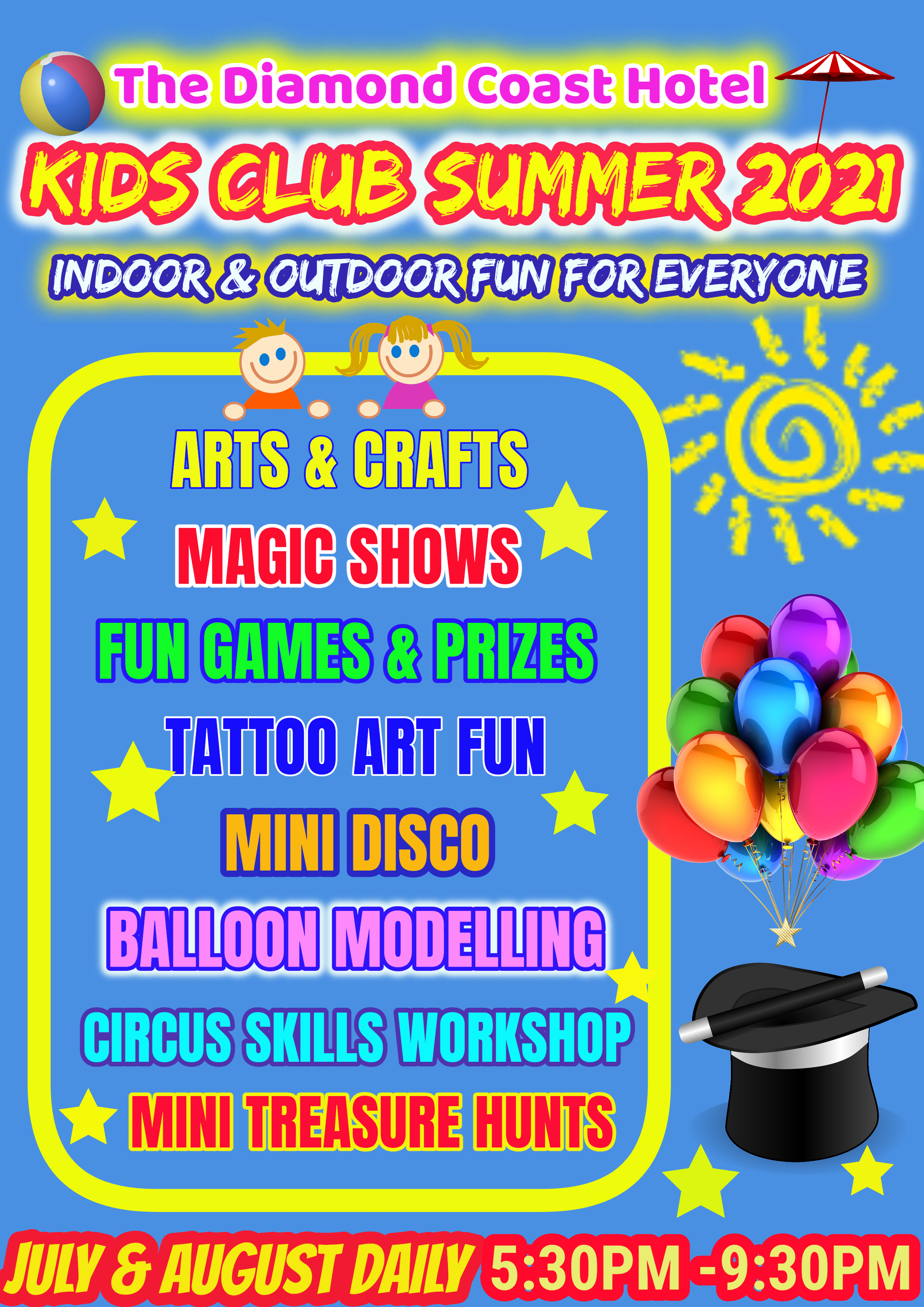 Our kids club is ope in July & August and kids over the age of 4 are welcome in two groups - 5.30pm-7.30pm and 7.30pm-9.30pm. Please note that maximum of 15 children per group will be accepted on first come first served basis. To reserve a spot for your little one, please contact our reception team.
Our qualified and friendly staff co-ordinate structured playtime in our spacious children's room. Our Little Diamonds Kids Club is for all families staying and dining at the family friendly Diamond Coast Hotel in Sligo.
You can rest assured that your Little Diamonds will safely enjoy a range of activities including painting, art & crafts, board games, story time, games and movie nights and other scheduled entertainment throughout their time in Enniscrone. We also carry out Puppet Shows, Little Diamond's Got Talent Show and Sports Days Our designated children's room is equipped with a pool table and a football table.
Little Diamonds Kids Club gives parents the opportunity to spend a few hours of quiet time, while the kids have great fun in a safe environment. 
For more information on ongoing activities, please check with our reception team who will be delighted to assist you on info@diamondcoast.ie
*Kids Club opening times are subject to change, please check with the hotel at the time of booking